Top 10 Best Dating Sites (2022)
Compare our top 10 pick of the most popular dating sites for 2022. We've ranked each dating site by its US Traffic Rank score, which is a good indicator of how many active members there are. We only list the most trusted dating sites which meet our minimum criteria.
US Traffic Rank:  Lowest score = most popular dating site.
---
Advertiser Disclosure
How to Choose the Best Dating Site
There are numerous online dating sites on the Internet today, and choosing the best one is not always an easy decision to make. To help you decide we've listed some important factors to consider below:
1. Popularity
The more popular a dating site is, the more active members you're likely to find which means a greater chance of success. In our comparison tables we've indicated how popular each dating site is by displaying their US Traffic Rank score which is provided by the top global analytical insight company Alexa.com.
2. Free Dating Sites
Free dating sites allow you to dip your toe in the pond of online dating, where your only investment is your time. They can get many visitors due to the free nature of them but there is no financial barrier to who joins a free dating site and therefore they will attract the more casual dater, married people and online scammers. Don't expect great customer service either as this can be little to non-existent due to the lack of funds. Some 'free' dating sites now offer upgrade/paid options which give you access to extra features such as more visibility in their search results and to see who likes you.
3. Paid Dating Sites
Paid dating sites offer the best chance of finding more committed daters and are popular with professional singles looking for romance, long term relationships and marriage. It's still free to create a profile, upload pictures and browse other member's profiles. You can also show your interest to other members and on some sites send pre-selected messages for free; however to communicate fully you will need to pay for a subscription where you can subscribe for a month or longer. The larger paid dating sites like Match.com and eHarmony.com also offer free trials, free communication events and special discounts.
Latest Articles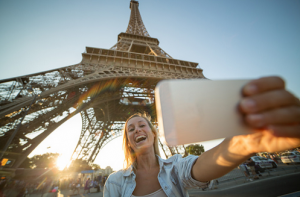 How To Choose The Perfect Profile Photo
Your profile photo is the first impression other members get of you which counts for a lot in online dating, as you only have a few seconds to convince them to find out more about you..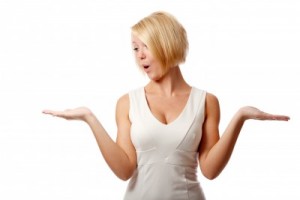 Why It Doesn't Pay To Be Too Choosy
There is no doubt that online dating has given us more choice than ever before with the potential to date people from all over the world at the click of  button..
US Traffic Rank
US Traffic Rank Score's provided by global analytics company www.alexa.com are a good indication of a dating site's popularity.
They are calculated using a combination of average daily visitors and page views to a website from users from the US over the last 3 months.
The website with the highest combination of visitors is given a score of 1 in that country.
Very popular websites typicaly have scores of 500 and lower.
Updated Weekly